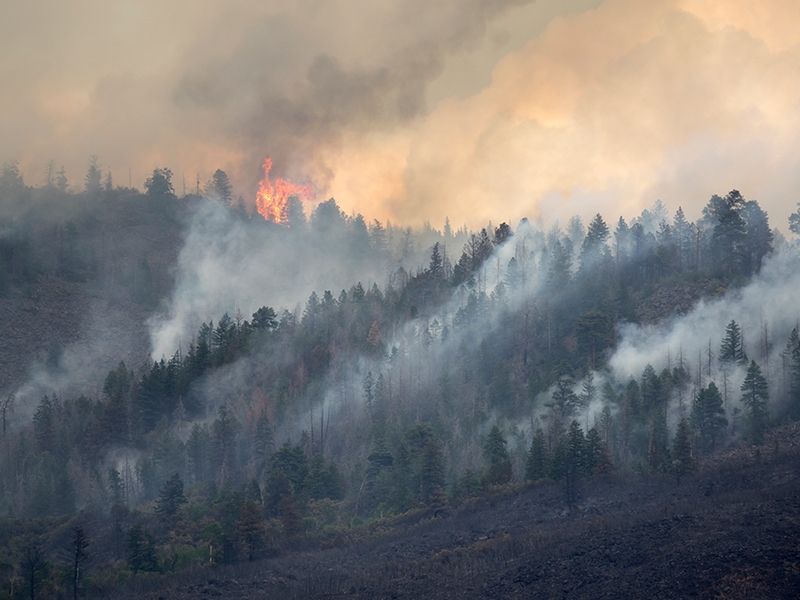 The wildfire season in Oregon has been relatively quiet so far, but we have just been lucky.  The "2019 Alberta Wildfires" much farther north in Canada were described by NASA as an extreme fire season in the province.  Long before summer, from March 1 to June 24, there were a total of 1,985,228 acres burned. Fifty per cent of Alberta is covered in forests, and the smoke from the wildfires reached as far south as Denver, Colorado. The air quality in cities such as Edmonton and Calgary reached 10+ out of 10 rating, considered to be a severe health risk.
There is no question that climate change is partially responsible for the increasing number and intensity of wildfires almost everywhere.
Health Risks
The increase in unnaturally severe wildfires has resulted in smokier skies, and have unfortunately become another sad consequence of global warming. The local tourism and recreational economies of communities anywhere near wildfires are impacted when the air quality is poor. But just think of the poor wildland firefighters. As a recent NPR story explains, wildland firefighters "endure smoky conditions rarely experienced in residential communities," and that includes "fighting those blazes, or managing prescribed burns aimed at preventing them."
I mentioned that the warming climate is partially responsible for the drastic increase in number and intensity of wildfires. Next time I will talk about another reason for that increase in wildfires and what HM3 Energy is doing to help reduce wildfire risk.