HM3BiocoalTM  Technology
The International Energy Agency names torrefied biomass the cheapest, lowest risk biomass for storage, transport and processing, and also the best form of biomass as a global commodity. ‒ Biomass Magazine, April 2018
Until now, biocoal has not been able to compete in price with white (raw wood) pellets for the export market. HM3BiocoalTM beats white pellets in $/Gj for export to Europe and Asia. HM3 Energy spent ten years carefully developing its biocoal technology, including a two-year demonstration phase  in a 1.5 tons/hour demonstration facility.
Streamlined Process  – HM3BiocoalTM technology is energy-efficient and economical.

Waste-to-Energy – Forest, sawmill and agricultural residues can all be used to make HM3biocoalTM biocoal. Clean wood chips can also be used.

Torrefier – A simple mass flow torrefier with one moving part (a leveler) uses little energy to operate and requires less maintenance than other torrefaction equipment. The feedstock evenly torrefies as it makes its way through the reactor via gravity alone.

VOC Destruction – A reliable and simple combustion system destroys VOCs (volatile organic compounds) while simultaneously drying the feedstock.

Densification  – The 200 hp motor briquetting machine produces sturdy biocoal that can withstand shipping long distances. A die temperature control system keeps dies at a constant temperature to ensure uniform product quality.

Water Resistance  – Post densification conditioning, with no binders added, results in biocoal that remains sturdy after 24-hour submersion in water.
Taken together, these technological advances make HM3BiocoalTM cheaper than white pellets for the export market. They are lower in $/Gigajoule at the coal plant burner tip.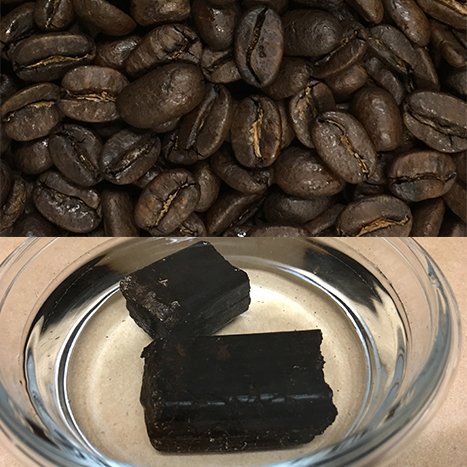 What Torrefaction Does
Torrefaction (roasting at a high temperature in an oxygen free environment) is not new. It has been used to roast coffee beans for over a hundred years. It has taken time, however, to apply this technology to evenly roasting wood chips and ground biomass that is not uniform in size. Densification of the torrefied biomass product into pellets or briquettes for economic transport has also taken time to perfect.
Fibrous Wood Becomes Brittle – Just like roasted coffee beans, wood becomes a dark chocolate brown and brittle. This allows for easy grinding, just like coal, in the coal plant pulverizer prior to being fed to the boiler.

Water Resistant – Properly densified biocoal is water resistant, just like coal, for easy shipping and storage.

Reduction in Harmful Emissions – Combustion of torrefied biomass does not produce the harmful emissions such as mercury and sulfur that happens with burning coal.
HM3BiocoalTM at the Coal Plant
Replacing coal with clean burning, carbon neutral HM3BiocoalTM extends the life of an existing coal plant. No material modifications are required to begin mixing HM3BiocoalTM with coal. It can be mixed with coal at any proportion up to 100%.
Mercury and sulfur emissions eliminated – Essentially no sulfur or mercury is contained in exhaust gases upon combustion of  HM3BiocoalTM.

NOx Emissions greatly reduced – NOx emissions are reduced by more than 50%.

Same Power Production Rate as Coal – Power production remains the same as with coal, while use of  white pellets or raw wood in any form substantially reduces power production.

Uses existing pulverizer – No material modifications needed to start using HM3BiocoalTM.

Ships and Handles Like Coal – HM3BiocoalTM arrives in open hopper cars and can be stored outdoors without cover, just like coal.

No Adverse Effects on Boiler – Test burns of HM3BiocoalTM in the coal boiler shows it burns like coal with no material negative impacts.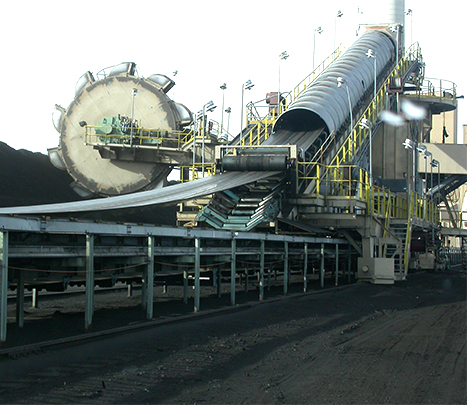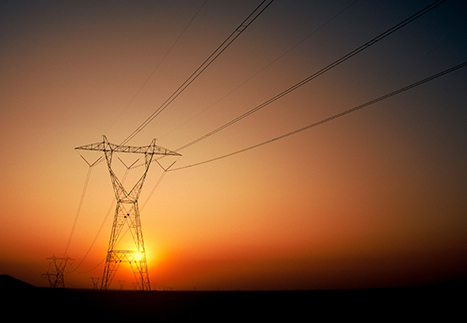 Green Energy Technology Considerations
Because coal plants are already connected to the power grid, their useful lives are extended by replacing coal with clean-burning, carbon neutral biocoal or black pellets. Other green energy technologies such as wind, solar, and traditional biomass (white pellet) power come with their own economic and environmental impacts.
Infrastructure Costs –  When wind and solar farms or biomass power plants are built, they must be connected to the electric power grid. It costs at least $1 million per mile to do this.

Environment Impact – Wind farms can seriously impact bird migration routes, as well as habitat for other wildlife.

White Pellets vs Biocoal or Black Pellets – Modifications to replace coal with white pellets in the coal plant are extremely expensive. White pellets also contain 30% less energy than biocoal or black pellets, and are much more expensive to ship and store due to their lower bulk density and lack of water resistance. For this reason, biocoal will replace white pellets as the biomass fuel of choice for export.
2nd Generation Biomass Energy
With recent technological advances, biocoal and black pellets are poised to become the biomass energy of choice. HM3 Energy is now licensing its environmentally friendly, commercially viable torrefaction technology.